Costa Rica Tarrazu San Francisco 1900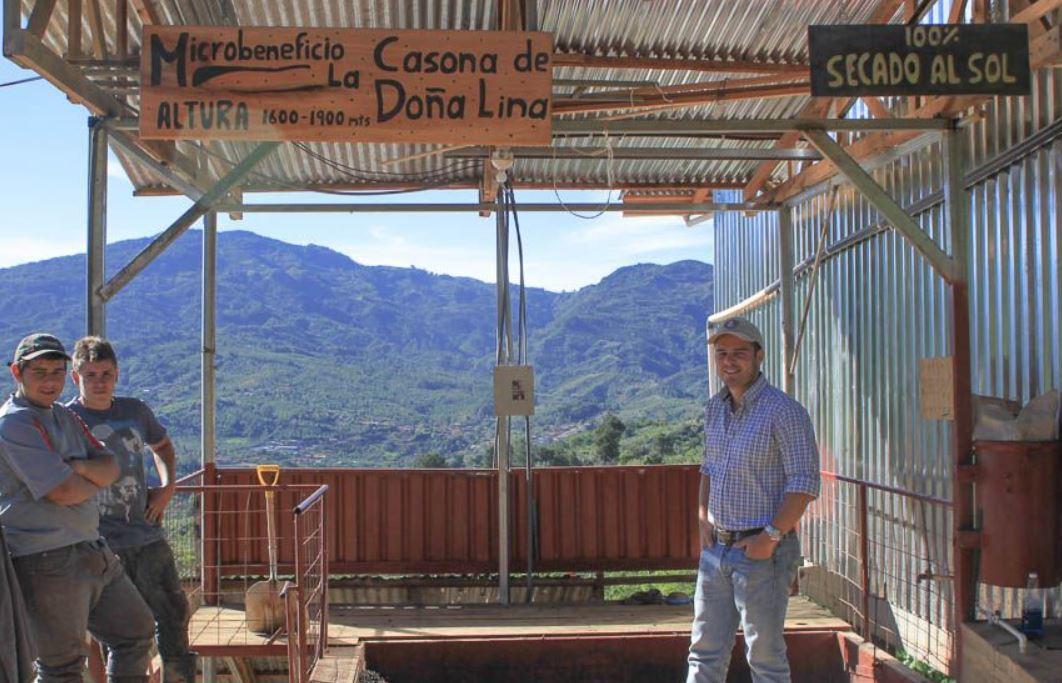 Costa Rica Tarrazu San Francisco 1900
The city of San Marcos is in the Talamanca Sierra highlands, with peaks reaching as high as 3000 meters. It's an ideal micro-region and climate for growing coffee with rich volcanic soil, great altitude, and is shaded from the hot afternoon suns by mountain peaks. This microlot was produced by Roger Solis, at the highest part of his farm, "San Francisco", the peak reaching just above 1900 meters. This particular lot is washed at Roger's micro-mill La Casona, which is surrounded by several different coffee plots like this one. Our roast is bright and vibrant, with a medium berry and chocolate finish
This coffee is part of the 'Farm Gate' program from our friends at The Coffee Shrub, which means they have negotiated directly with the farmer, and guarantee prices that are at least 50%, and often more than 100%, over fair trade.
*** All prices are per pound ***
sold out
Photo: The deliver site at La Casona mill. Cover: Arenal Volcano, Costa Rica.