Guatemala Xinabajul La Libertad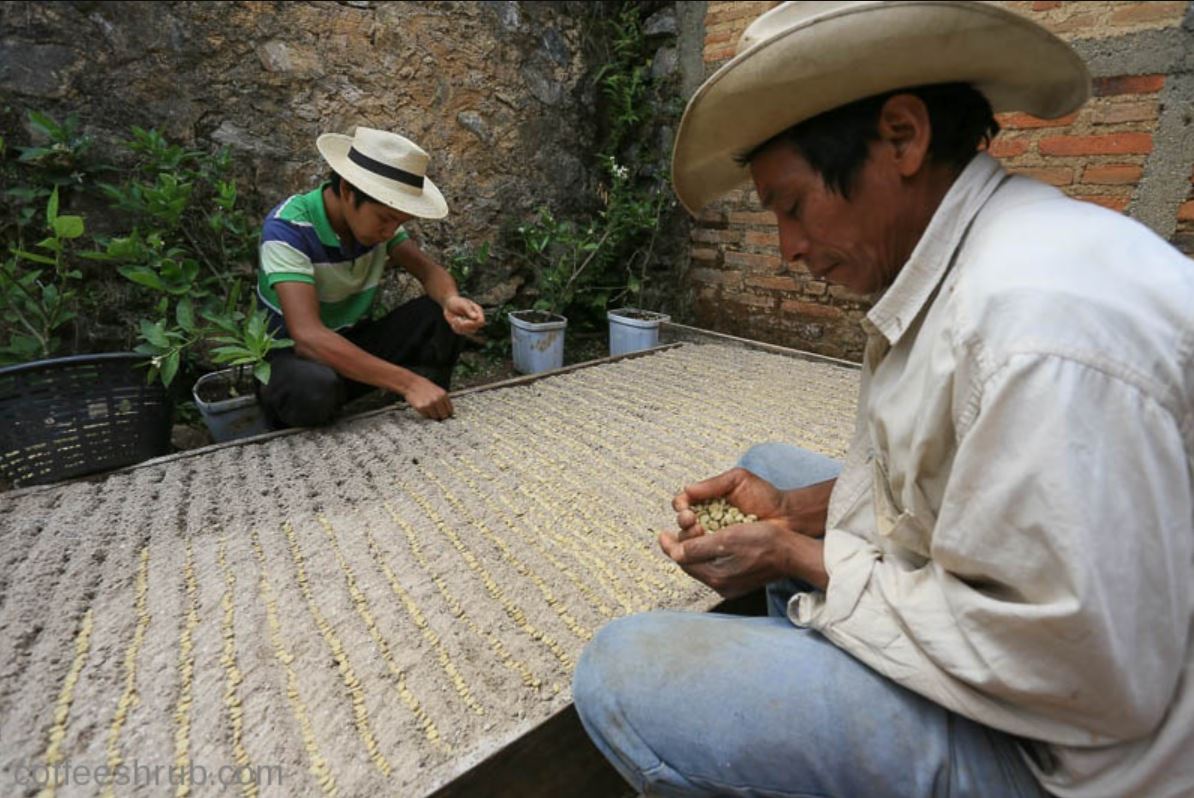 Guatemala Xinabajul La Libertad
This lot from the La Libertad region and is a custom blend from the coffees of small producers in the area. La Libertad sits at a fairly high altitude of around 1500 meters and is planted in a mix of cultivars, with bourbon, caturra, and typica varietals mixed in. Wet processing is handled locally, and then the coffee is patio dried, before being transported down to a dry mill in Huehuetenango town where the parchment layer is removed, and the coffee sorted, and prepped for export.
Our roast offers a broad range of raw sugar flavors in the brewed coffee, brown sugar and molasses come to mind, along with a sugary nut flavor note that's like butter pecan ice cream.
This coffee is part of the 'Farm Gate' program from our friends at The Coffee Shrub, which means they have negotiated directly with the farmer, and guarantee prices that are at least 50%, and often more than 100%, over fair trade.
*** All prices are per pound ***
sold out
Photo: Planting new seeds in their nursery. Cover: The beautiful jungle In Guatemala.